May 09, 2021 - May 10, 2021
03:00 PM - 03:00 PM
Online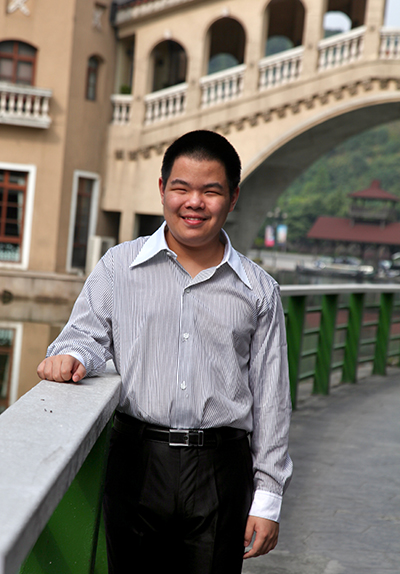 Jiajun (David) Lai was born in Hangzhou, China on February 16th, 1996. He lost his sight completely due to oxygen toxicity at premature birth. Lai became interested in music at a very early age, and started learning the piano at the age of four-and-a-half years. In August of 2005, through the help of renowned Chinese pianist and piano educator, Professor Guangren Zhou, Lai moved to Beijing with his family, and started studying the piano under the instruction of Dongli Mao. Lai was enrolled at the High School affiliated with the Central Conservatory of Music in 2009, and graduated in July of 2015. In March of the same year, he passed the major exam of the Central Conservatory of Music, and the national College Entrance Exam in June, becoming the first person to use braille to take the exam in Beijing. Lai graduated from the Central Conservatory of Music, with a B.A. in piano performance and recently graduated with his Master's degree from the College-Conservatory of Music, University of Cincinnati. Starting this Fall, Lai is pursing his doctorate from the Jacobs School of Music. Lai was the recipient of the second prise as well as the audience favorite distinction at Boulder Bach Festival's World Bach Competition 2020.
The Ward Virts Concert Series is presented by sponsors CSM Foundation, Dr. and Mrs. Henry Virts, The Alvey Family, and Stovy and Anne Brown. The series is also supported by the Arts Council of Calvert County and the Maryland State Arts Council.
CMS Page Edit