October 26, 2023
06:00 PM - 07:45 PM
Leonardtown Campus, Building A, Auditorium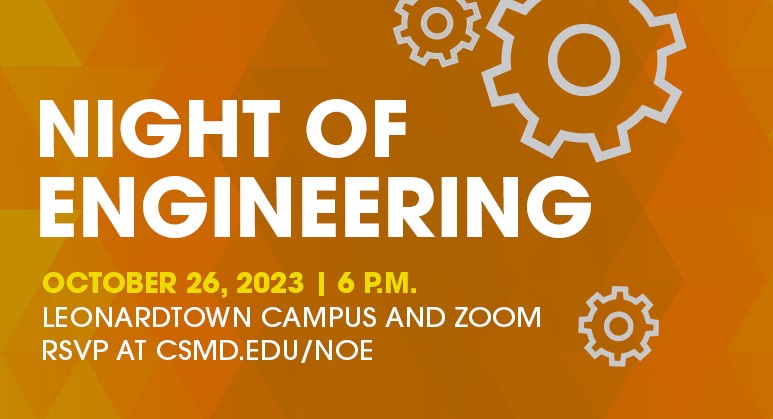 CSM is proud to offer, in partnership with the University of Maryland (UMD), a seamless pathway to a bachelor's degree in mechanical engineering or electrical engineering. CSM offers the Associate of Science in Engineering degree to its students.
Upon completing the engineering curriculum at CSM, students may then transfer with junior status to earn a Bachelor of Science in Mechanical Engineering or Bachelor of Science in Electrical Engineering at UMD.
Students also have the opportunity to do an internship with the Naval Air Warfare Center Aircraft Division (NAWCAD), a division of NAVAIR, with a possible employment opportunity upon successful graduation and completion of all Pathway Program requirements.
Students can take all the classes in Southern Maryland at CSM and then take classes at the University System of Maryland at Southern Maryland (USMSM) to complete their junior and senior classes with UMD.
Register to attend in person or participate via Zoom:
CMS Page Edit