Bryan Gomez
CSM Class of 2023, Digital Media Production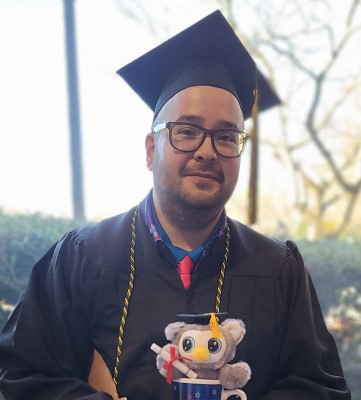 Accolades, Accomplishments, and Highlights: Camera Crew, Southern Maryland Blue Crabs baseball team
Current Job Title: Video Production Specialist, Charles County Government 
I am a more confident person than I was in 2019, before I made the decision to come to CSM. While my life before CSM had been great, I do feel like I may have just been "existing" rather than "experiencing life."
I drifted through many jobs, but I never felt passionate about any of them. I think that was mainly due to a lack of confidence and fear of failing at anything outside of my comfort zone.
What inspired me to attend CSM was the overwhelming positive reception that the college has gotten from family and friends of mine. Both of my sisters-in-law attended CSM, and probably a dozen of my friends. It was their positive words about CSM that inspired me to enroll. I figured if there was one place where I was going to feel comfortable and be certain of me obtaining a solid education, this would be the place. 
Having made the decision at the age of 38 to finally go to college, I was extremely nervous about what my time at CSM would be like. I kept questioning if I was too old for this, if students were going to feel awkward around this "old man" in their classes. I found that my age had no negative impact on my experiences at CSM. I made great friends at CSM, both younger and older than me, and I see it as a place for educational growth for adults of all ages.
My time in the Digital Media Production program helped me develop my confidence, both as a leader and as someone who is capable of success in the field of digital media. I made some fantastic friends at CSM, some I would consider to be amongst the best friends I have made in my life. We continue to communicate with each other despite not having classes together, and even plan on continuing working on film projects together.
In the fall of 2021, I was a panelist on a discussion on the importance of art in a school's curriculum. If you had asked me to do something like that five years ago, I would have been too nervous and declined. I was still nervous when I was on the panel, especially since it was being livestreamed, but I did it, and afterwards I was told I did fantastic.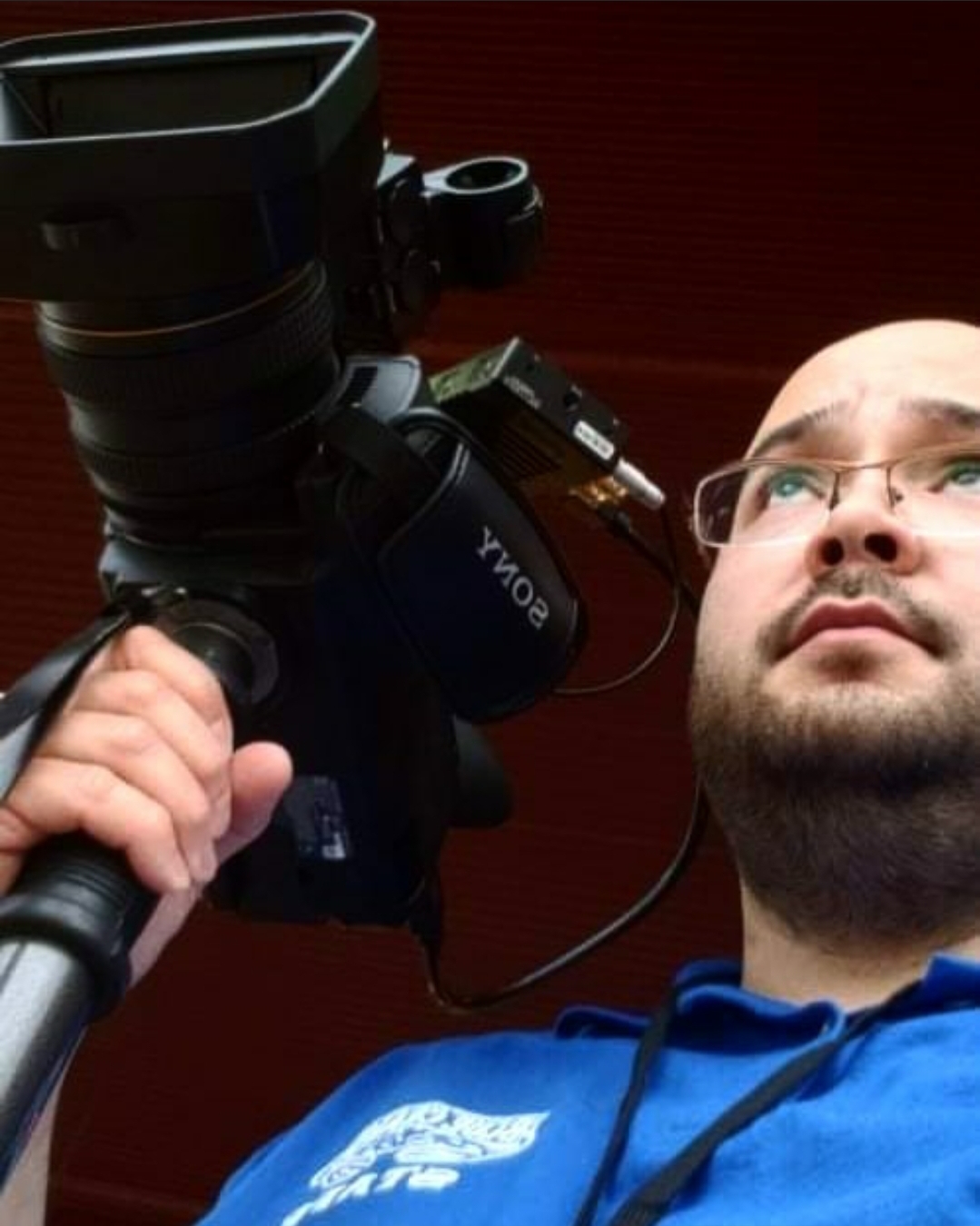 After two semesters, I was hired on as part of the camera crew for the Southern Maryland Blue Crabs, which has been one of the greatest opportunities of my life. I remember the first time I walked out on the ballfield with a camera over my shoulder and thinking. "Wow, you really did it!"  
For my Documentary Production (DMP-2030) course, I made a film that focused on emergency medical technicians (EMTs). When I started, I was just trying to earn the best possible grade I could. Little did I know that the film would not only be well received by Professor Areke and the other students in the DMP program, but would be shared amongst other EMTs, who all loved what I did with the project. I was interviewed by the Lexington Park Volunteer Rescue Squad, and both my documentary and I were featured on their social media platforms. Hearing how EMTs felt honored and appreciated by my documentary made the whole production, both the ups and downs, a fulfilling experience.
I worked as a student lab assistant at the La Plata Campus digital media lab, where I helped students learn the equipment and software the digital media production program utilizes. It was an extremely rewarding experience for me to be able to help other students learn the program's equipment and software. Hearing students tell me how I've played a part in their success is one of the highlights of my time at CSM. 
I'd say I'm someone who wants to take on every opportunity that's presented to them, and someone who doesn't let fear determine what they are capable of doing. Sure, I may stumble and fall, but now I see any failure for what it truly is: another experience to learn from.
I hope to continue my education at a four-year institution. I never thought that I would have an interest in continuing my education on the level that I plan to do, but my success at CSM has instilled a desire to do so. It's amazing that the terrifying decision to return to college after 20 years of being away turned out to be the greatest decision of my life so far. 
In August 2022, I took a job with Charles County Government's media department as a video production specialist. I handle the broadcasts for the county boards and commissions, help create graphics for their livestream, and assist on video shoots. It's been a fantastic time so far working there. It's a great and supportive group, and I love the work. It was a little intimidating the first time I had to handle a broadcast on my own, but now I look forward to it. 
When it comes to what is next for me, I'm honestly not sure yet. I enjoyed taking communication courses and developed a surprising love of news media along the way. I have an interest in landing a career in broadcast news. But, I would be kidding myself if I didn't admit to wanting to pursue a career in filmmaking. Sometimes I try to tell myself that isn't a very likely career path, but I remind myself that I never thought I would be as successful as I was in the Digital Media Production program. So, anything is possible with dedication and determination.  
Last updated: 1/17/23
CMS Page Edit