Kyle Lockrow
CSM Class of 2011, Communication 
Current Job Title: Co-Owner, KLR Management Group, LLC; Driver/Spotter/Driving Coach, AM Racing; NMCI POC for PMA-261, NAS Patuxent River
Accolades, Accomplishments, and Highlights:
Best Buddies Citizen Buddy
Volunteer, Calvert Co. Special Olympics
NASCAR Camping World Truck Series Licensed
ARCA Menards Series Licensed
My life has been an adventure because of the different paths that I have taken so far. Ultimately, I have always wanted to drive race cars in NASCAR and IMSA professionally. It can be tricky to get your foot in the door, but I am determined to have a successful career in motorsports: I am now racing in the NASCAR Xfinity, NASCAR Craftsman Truck, and ARCA Menards Series for AM Racing out of Statesville, North Carolina, and I'm also a professional driving instructor for TurnOne Instructing and Xtreme Xperience.
Overcoming adversity has been a constant for me, with many people in my life telling me I would never be successful pursuing a driving career in NASCAR.
I would consider myself someone who works extremely hard, is willing to do whatever it takes to achieve success, and cares about his family and friends.
When I graduated high school, I knew I wasn't ready to "go away" to school. CSM was the perfect stepping stone for me because it allowed me to learn the flow of the college experience, without feeling isolated from what I was used to.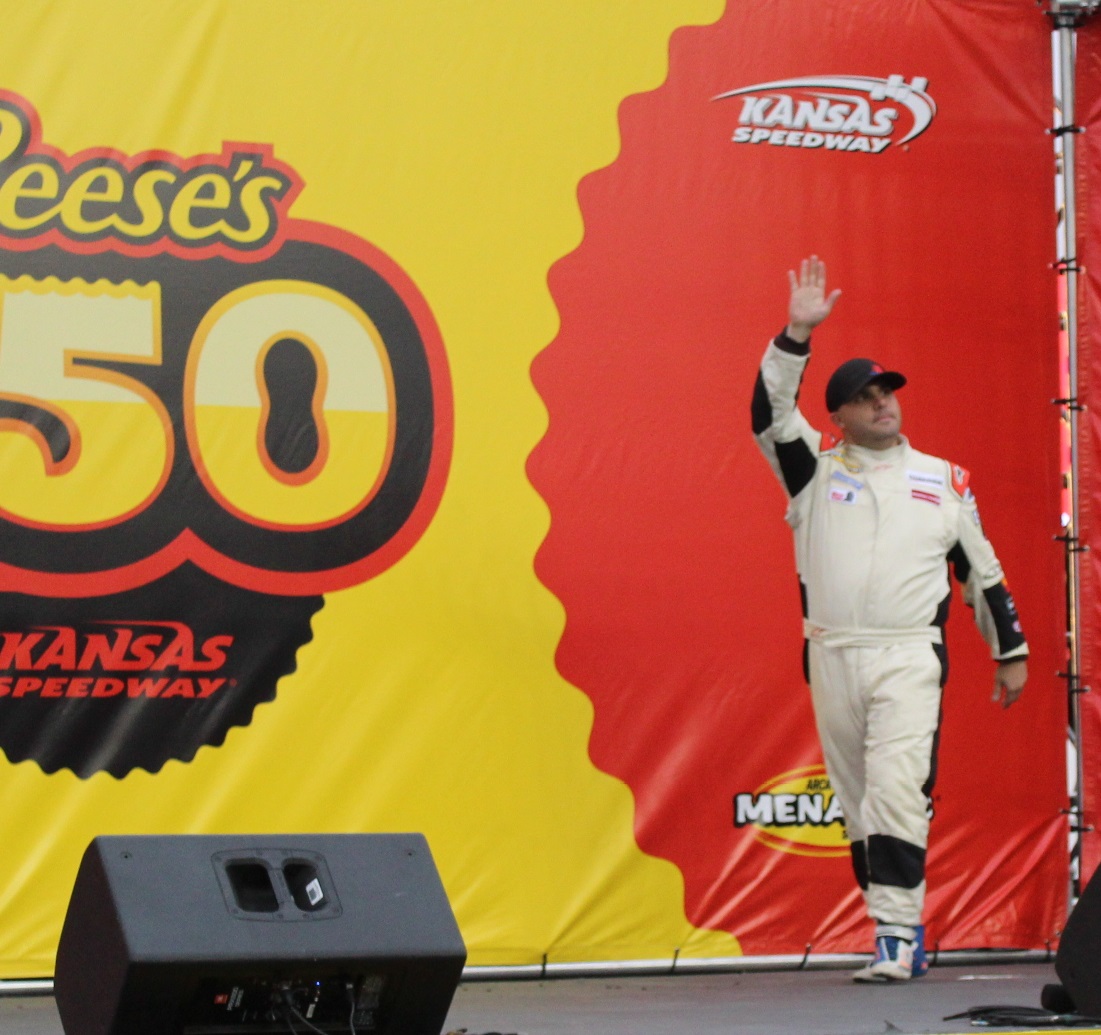 CSM helped me become an adult and really challenged me before I transferred to Towson to pursue my bachelor's degree. Learning the importance of balancing school and work was what helped me realize that I can handle multiple commitments. The key was learning time management, and perfecting it is still an on-going process.
The experiences at CSM were very interesting at times, especially meeting various students and participants in other classes when I was a lifeguard and in the fitness center. The group we had on the lifeguard staff always had a blast: having fun at work, getting together off-campus, or climbing into a car to head to a concert. The people and experiences really helped me to expand my thinking and look at things differently. At that time in my life, I was just trying to figure out who I was and what I really stood for.
My education for me is something that proves I can accomplish anything with hard work and perseverance. I promised my Grammi, prior to her passing, that I would graduate college while still pursuing my racing career. She was a huge influence and support system in my life, so ensuring that I kept my promises to her helped motivate me, being the first member of my mom's family to graduate college was a huge bonus.
After completing my associate degree at CSM, I went to Towson and graduated in 2013 with my bachelor's degree, and since then, it has been a crazy rollercoaster, with various opportunities in racing and different fields. I worked in marketing for the Southern Maryland Blue Crabs baseball team for a year and a half, then moved into professional driving instruction for FIAT/Chrysler and the Richard Petty Driving Experience.
After a short stint in logistics, a friend from CSM recommended that I move to the IT field, and I have been there for a little over five years now. Working in IT gives me a great feeling of satisfaction: I pride myself on problem-solving, and it allows me to chase problems and be creative in finding solutions.
Currently, I work full time on the Patuxent River Naval Base for a PMA in the IT department as the Alternate Lead POC for our division.
Last updated: 9-7-22
CMS Page Edit