CSM Headlines Editor's note: This story is being reprinted in its entirety with permission from Southern Maryland Newspapers and reporter Michael Reid. 
When Farming 4 Hunger broke ground on a garden on the front lawn of the College of Southern Maryland's Prince Frederick campus in July, the goal wasn't just to help feed the hungry.
"Food is the vessel, but it is also an opportunity to grow lives and grow community," Farming 4 Hunger Executive Director and President Bernie Fowler Jr. said following a ribbon cutting ceremony on Oct. 21. "The garden represents an opportunity, a safe place, a place of education where people can care and people can serve. It will develop a spirit."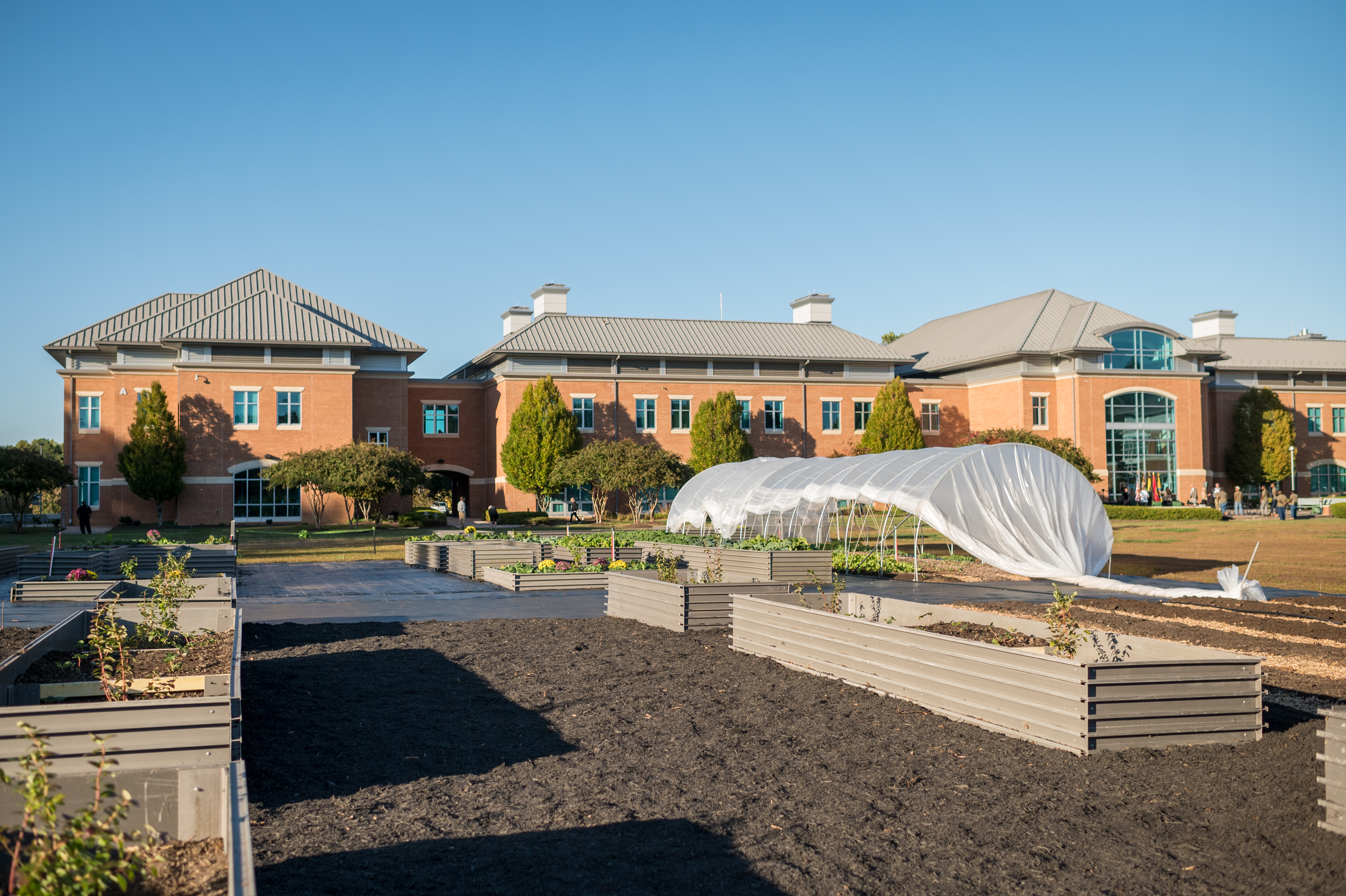 The garden is 100 feet by 120 feet and features 19 raised planters and a pair of 14-by-50-foot caterpillar-style greenhouses.
"Having organizations like Farming 4 Hunger is a great relief for people in the community who may be struggling to put food on their table," said CSM Prince Frederick Student Government Association President Rhey Mesowski. "We are excited about the possibilities of what a Farming 4 Hunger/CSM partnership can accomplish in the future."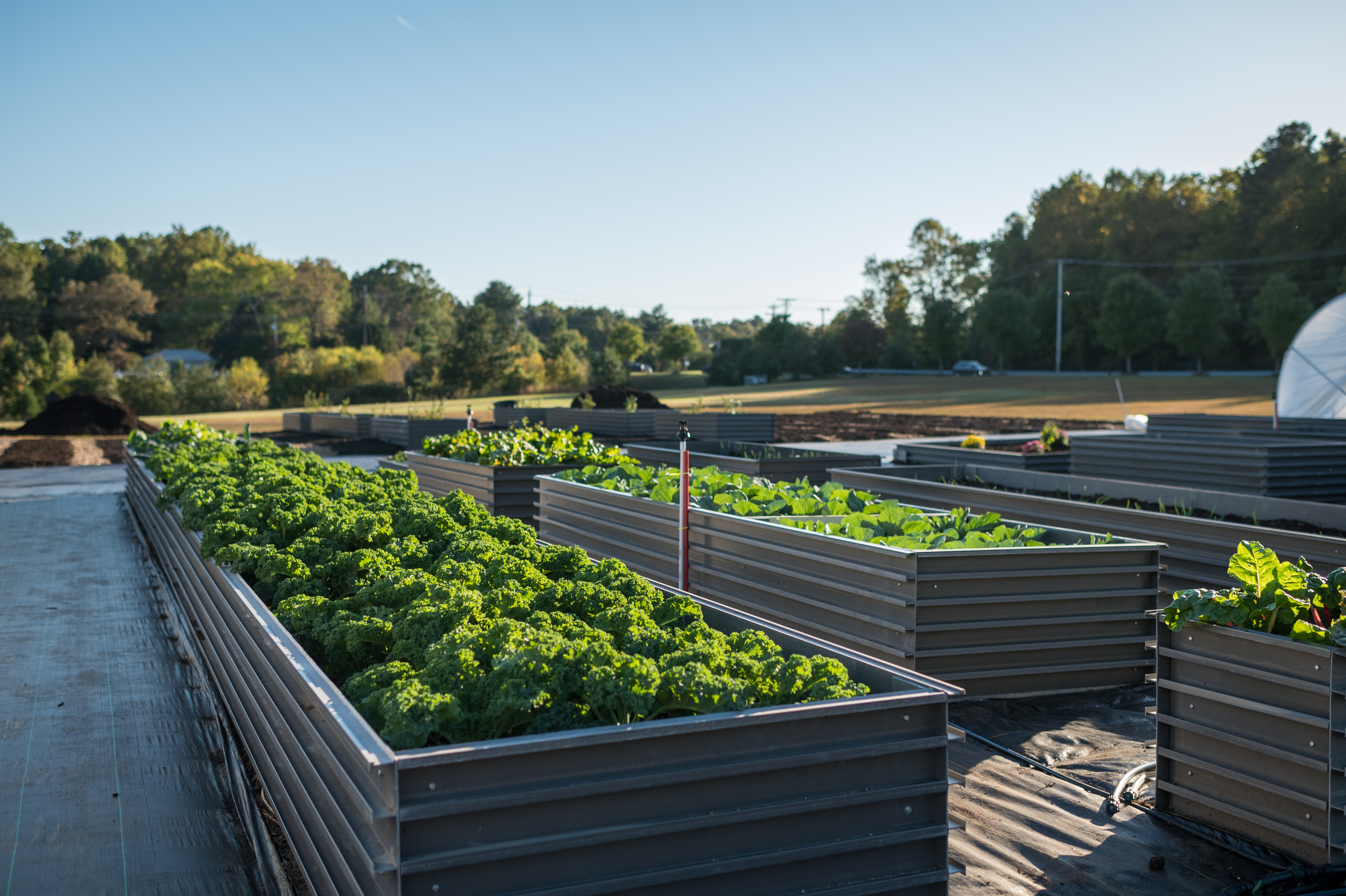 CSM President Maureen Murphy said the two organizations are "coming together for a single purpose."
A 3-square-foot portion of the garden will serve as an outdoor classroom complete with benches and picnic tables.
A news release said the new garden will provide a "planting of the seed to harvest experience to provide food for the region's hungry and teachable moments in self-sufficiency, team building, service leadership, volunteerism and finding purpose."
"It's not just about growing food, it's about changing people's lives and the impact it can have when people get their hands in the dirt and make something grow from a little seed and produce food," CSM Board Trustee Chair Jay Webster said. "The other benefit of that is students come here to community college to get their basics might not know what they want, and there's so much opportunity in agriculture. ... and hopefully this project will open up people's eyes to get a good career going."
The garden is currently growing kale, collards, turnips, beets, onions and carrots and was scheduled to be harvested earlier this week.
"It's a fantastic opportunity for the college and for our students and community," CSM Vice President of Operations and Planning Bill Comey said. "We can provide opportunities for those who might otherwise not have gone to college or pursued post-secondary education. And just to have this garden here at the college, what a learning laboratory."
"There are no negatives to this garden," Calvert Commissioner President Earl F. "Buddy" Hance (R) said. "It's such an opportunity for students and for feeding the hungry. It will change people's lives."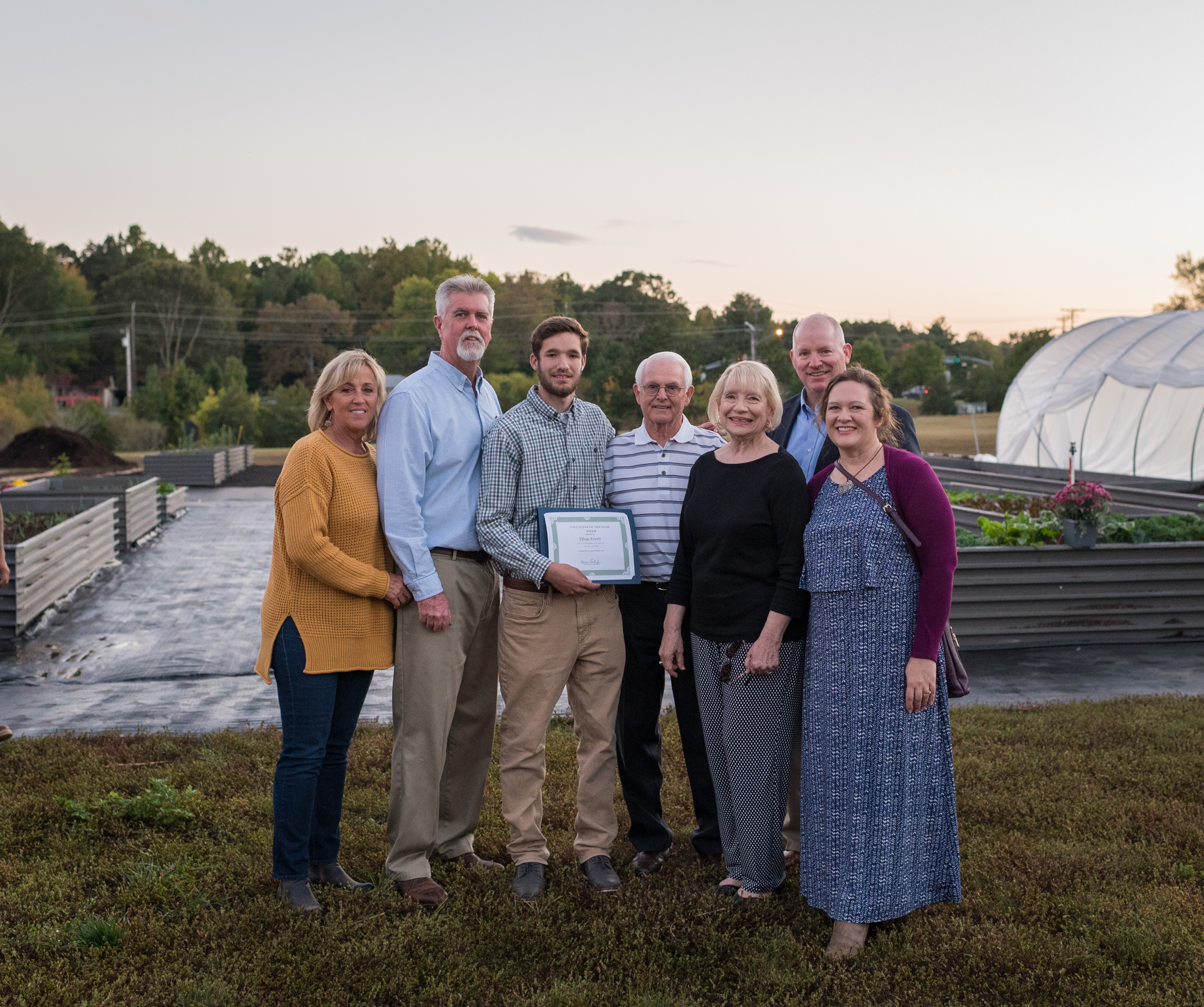 CMS Page Edit