Welcome to the College of Southern Maryland Foundation.


Mission
The CSM Foundation serves as the fundraising arm of the college
connecting donors and regional partners in support of our students,
faculty, programs, and community by cultivating relationships and
stewarding assets consistent with our donors' intent. 

vision
Transform the lives of our students and enrich our community.
Foundation Board
Chair
Kimberly Rosenfield '21
Vice President 
Morgan Stanley Wealth Management 
Vice Chair
Randall Williams
President
Meinhardt Properties 
Trustee Representative
Shawn B. Coates 
Chief of Staff
Mission Integration
Secretary-Treasurer
Dr. Maureen Murphy 
President
College of Southern Maryland
Dexter Bordes
Owner
DM&T Development
Natalie Cotton '10
Director 
Govt. Affairs & Community Relations 
SMECO
Ted Harwood
Lead Engineer
KBR
Brenda Lowe
Treasury Management Sales Officer
WesBanco Bank, Inc.
Dixie Miller
Educational & Business Consultant
Dixie Miller PRESENTS, LLC
David Osterhouse
Senior Associate
Mudd, Lakes and Moreland, LLC
Trey Proctor
Associate Vice President 
G.S. Proctor & Associates, Inc.
Harry Shasho
President & Broker
Shasho Consulting PA
Commercial Real Estate
Gary Simpson
Principal Agent/Owner
Simpson's Olde Towne Insurance
Kelly Robertson-Slagle '95
Director of Economic Development
Charles County
Samantha Stratchko '18
Assistant Vice President
Business Development Officer
Community Bank of the Chesapeake
La Plata, MD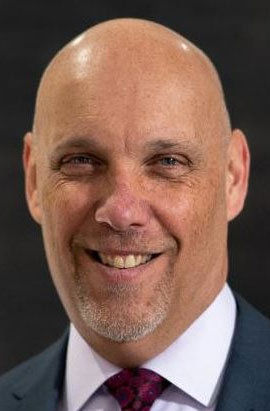 Kevin Switick
CEO | President 
Avian Inc.
Eric Vrem
Executive Vice President of Operations
Health Prime
Joanna Yakaitis
Principal/ Director 
Contract Pursuit Proposal Team
Booz Allen Hamilton
Directors Emeriti
Michael Besche
Gregory C. Cockerham
Linda Cox
Kent Croft
Cecil Deihl
Jack E. Havenner
Evelyn Hungerford
Al Leandre
Jay Lilly
Steve Lowe
John McWilliams
Donald M. Parsons
Steve Proctor
Jenny Wamsley
Thomas Watts
CMS Page Edit