College of Southern Maryland (CSM) President Dr. Maureen Murphy announced today during her final holiday message to employees that CSM will close Friday, Dec. 23, 2022, extending employee's Winter Break an extra day. The announcement follows Maryland Governor Larry Hogan's lead declaring Dec. 23 a state holiday this year.
"During the last two and a half years, I've learned how precious time is and how important it is to spend time with people you care about," said Murphy. "As my last official act at the College of Southern Maryland, I give you, the 'gift of time.' The President's Cabinet has unanimously agreed that we should follow Governor Hogan's lead and begin our holiday break early. CSM will be closed all day, Dec. 23."
All CSM campuses will now close Dec. 22, 2022 at the end of normal business hours and will reopen on Jan. 3, 2023. Access to online services, including registration for credit and non-credit classes, remains available at www.csmd.edu.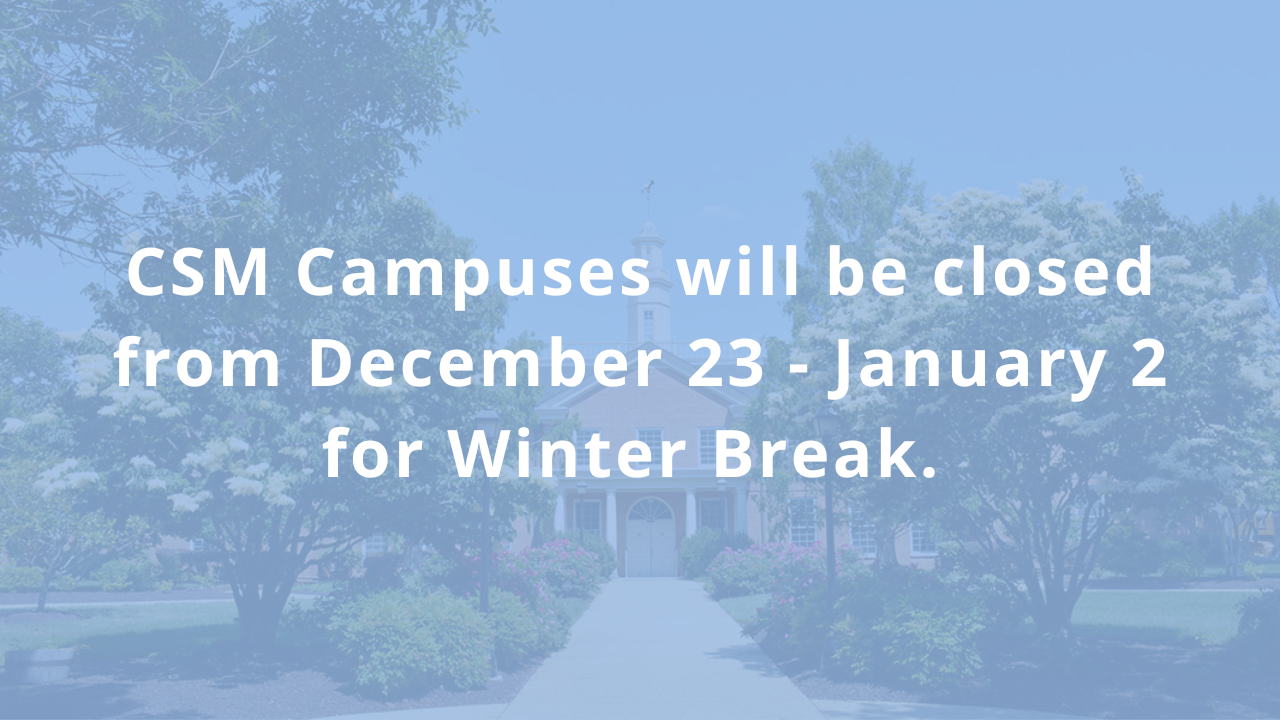 CMS Page Edit