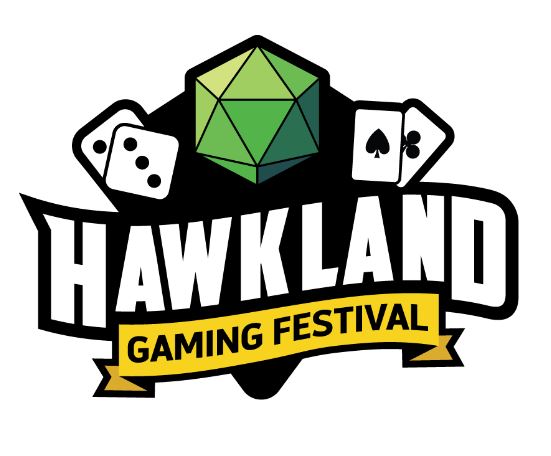 What do swashbuckling pirates, giant robots, and grumpy unicorns have in common? They're all the stars of games that will be played at the first-ever, day-long Hawkland Gaming Festival. Local gamers are invited to gather and play at the festival Saturday, Sept. 23 from 9 a.m. - 9 p.m. at College of Southern Maryland (CSM) La Plata Campus.
In addition to open gaming, the festival will feature a game library, paint-and-take miniatures, designers, demos, vendors, food trucks and more.
"This is a festival for all gamers," said CSM student Troy Rose, the president of the college's Dungeons and Dragons club. "We'll have card games, role playing games, board games. If you don't see the game you want, bring it with you. We love all games, and everyone is welcome." Rose also said that CSM club members will serve as the majority of the in-house game masters at the festival.
The schedule is divided into "Morning Maneuvers" from 9 a.m. – 1 p.m., "Afternoon Adventures" from 1 – 5 p.m., and "Evening Encounters!" from 5 – 9 p.m. Games scheduled for the event include everything from classic immersive games such as Dungeons and Dragons, to newer, simple-to-learn card games like Exploding Kittens.
"Gaming has really taken off recently, and there is a greater variety of games than ever before," said Andy Wodzianski, professor of visual and performing arts and the event organizer. "We invite the entire community to come out and enjoy some of their favorite games and discover new ones – all while supporting student success at CSM. We hope this will be the first of many gaming festivals at CSM."
Pre-registration is $20, while day-of registration will cost $25. All proceeds support student scholarships, in partnership with the CSM Foundation. Registration is limited to 250 gamers. Learn more and register at https://www.csmd.edu/hawkland.
CMS Page Edit