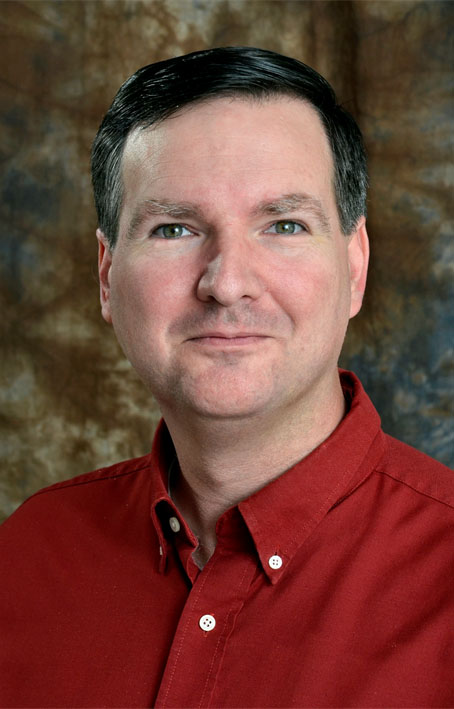 The College of Southern Maryland (CSM) announces Instructor of Business Jeffrey Hunt '95 has been named the college's first Endowed Faculty for Innovation. In this role, the CSM alumnus will work to catalyze the unique opportunity to collaborate with military partners at the Naval Surface Warfare Center in Indian Head by engaging students, faculty, businesses and the scientific community in activities supporting the region's entrepreneurial ecosystem efforts.
Hunt will also be responsible for establishing specific goals that include expanding CSM and Indian Head's current innovation collaborations and instilling entrepreneurial skills in our region. The endowment was established through the Maryland E-nnovation Initiative Fund Program to retain and recruit top professionals and encourage collaboration among Maryland public and private sectors.
"CSM believes that fostering local innovation and building partnerships with our region's workforce is vitally important to the economic health and prosperity of the region," said CSM Associate Vice President of Continuing Education and Workforce Development Ellen Flowers-Fields. "CSM's Endowed Faculty of Innovation will catalyze the unique opportunity to collaborate with the surrounding military bases, industry, faculty and students to develop new skills that will enhance the region's workforce."
Hunt was chosen for this honor based on his track record as an entrepreneur and philanthropist, business faculty member and student advocate.  He has a passion for entrepreneurship and innovation and is a hobbyist with strong skills in 3D printing and computer-aided design.  His endowment begins Jan. 17 and will run for a one-and-a-half-year term.
As the inaugural faculty member in this role, Hunt said that his first task will be informing students and the outside community about the resources available at CSM to support innovation and entrepreneurship.  These include the Velocity Center and its Makerspace, the expertise of students and faculty, and campus resources such as the Small Business Development Center.
"We have all the pieces we need to help people make their entrepreneurial ideas a reality," said Hunt. "The first goal is to raise awareness of the resources that are here and start building the connections between them.
"I'm excited to find ways to connect the classroom to the outside world for students by working with our local businesses and organizations, including the Navy, and finding ways for students to have hands on opportunities to engage with real world innovation," he continued. "It's always important to show students how things relate to their future careers. I look forward to the opportunity to be directly involved in helping students connect with new technology and come up with innovative solutions to problems."
Hunt has a strong track record of fostering connections between CSM and the community: he helps to run the business department's speaker series, through which he brings local business leaders to campus to speak on topics relevant to today's business world, and is a member of the college's Industry Engagement Workgroup.
And as a graduate of CSM himself, Hunt knows firsthand about the possibilities a CSM education can provide and is eager to pass his expertise along to the next generation of CSM students.
"The support I received from my professors helped me to become a successful college student while working part-time," he said. "It is important to me that I help support current students in their efforts to be successful and develop new skills that will benefit them in their careers."
CMS Page Edit