"Being here means being part of a community, being connected to something bigger."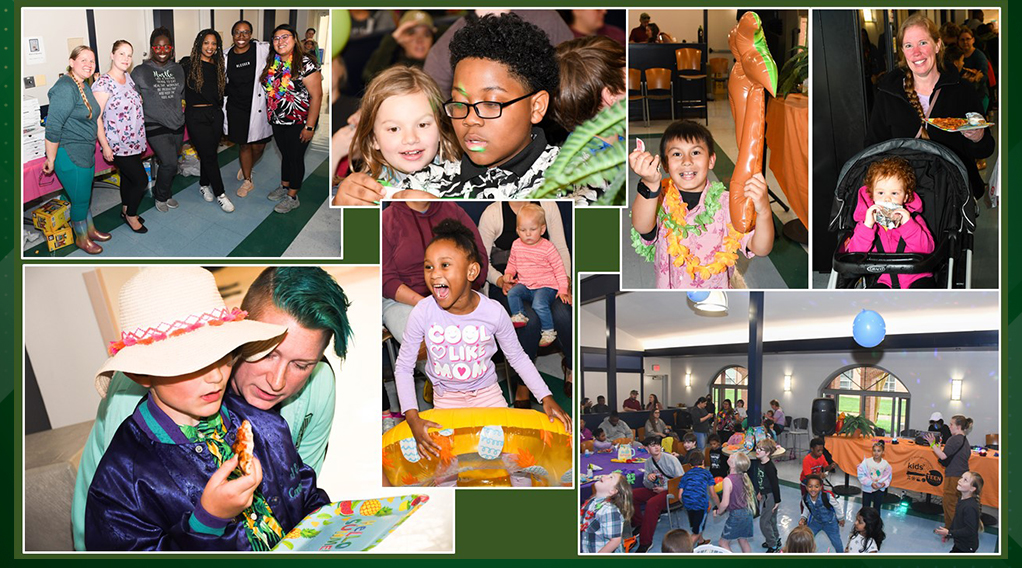 Enrollment for College of Southern Maryland's (CSM) homeschool programming opens July 12, with classes expanding to St. Mary's County as the educational alternative continues to grow in popularity throughout the region.
CSM Kids' & Teen College has offered families a supportive community along with a customizable experience that includes a wide variety of homeschool classes at the La Plata Campus since 2019. Beginning this fall, parents can now also connect with other families, share resources, and get the support they need to create an educational plan that works for their family in St. Mary's County.
"I take it as a personal challenge to let every family who walks through our doors know that they are not alone," shared CSM Youth Program Manager Dr. Tony Warrick. "I'm always looking for ways to create communities among our students and parents. If we can help new families face their fears, walk with them, and deal with their concerns – then we are succeeding."
CSM's homeschool program has grown exponentially, from 40 students in just a few classes to nearly 300 enrolled in dozens, since opening its doors in fall 2019. This mirrors larger trends statewide: according to the Maryland Home School Association's (MDHSA) November 2020 report, homeschool children now account for 4.6 percent of the public school K-12 population. In the 2020-2021 school year, the most recent year that the MDHSA has data available, 4,586 students in Southern Maryland were being homeschooled, and the total number of Maryland homeschooled children now exceeds 40,000.
Recently, CSM interviewed two homeschool families about their experiences with the program and their reasons for choosing homeschooling and partnering with CSM. Those interviews are below:
Something unique that did not exist before: Turner and Ian Mudd-Stewart
When CSM first began planning homeschool classes in spring 2019, Warrick said he pulled together a small group of families to help him determine what offerings would align with families' homeschool curricula, appeal to the children, and most benefit the families overall. The Mudd-Stewart family, of La Plata, was part of that group.
Maggie Mudd-Stewart and her husband, David, said that they did not take their decision to homeschool lightly. David Stewart has been a public school teacher for more than 17 years and understands the value of a public school education. Mudd-Stewart owns and operates her own photography studio and said she was unsure of the logistics of fitting homeschooling into her busy schedule.
But when the family discovered during their son Turner's kindergarten year that the public school could not accommodate his gifts in a satisfactory way, they began to consider homeschooling. Eventually, they created a pro/con list, which made it clear that homeschooling was right for them at that time. With the help of CSM and other resources, it continues to be right for the whole family.
"This program is the perfect combination of the co-op mindset and a little more classroom structure to give my kids an opportunity to walk down the halls, raise their hands, wait their turn, and work with other children," said Mudd-Stewart. "It's a buffet of classes taught by professors and professionals with degrees with access to lab equipment and materials, and I can pick and choose the education elements that I want to add to their yearly plan."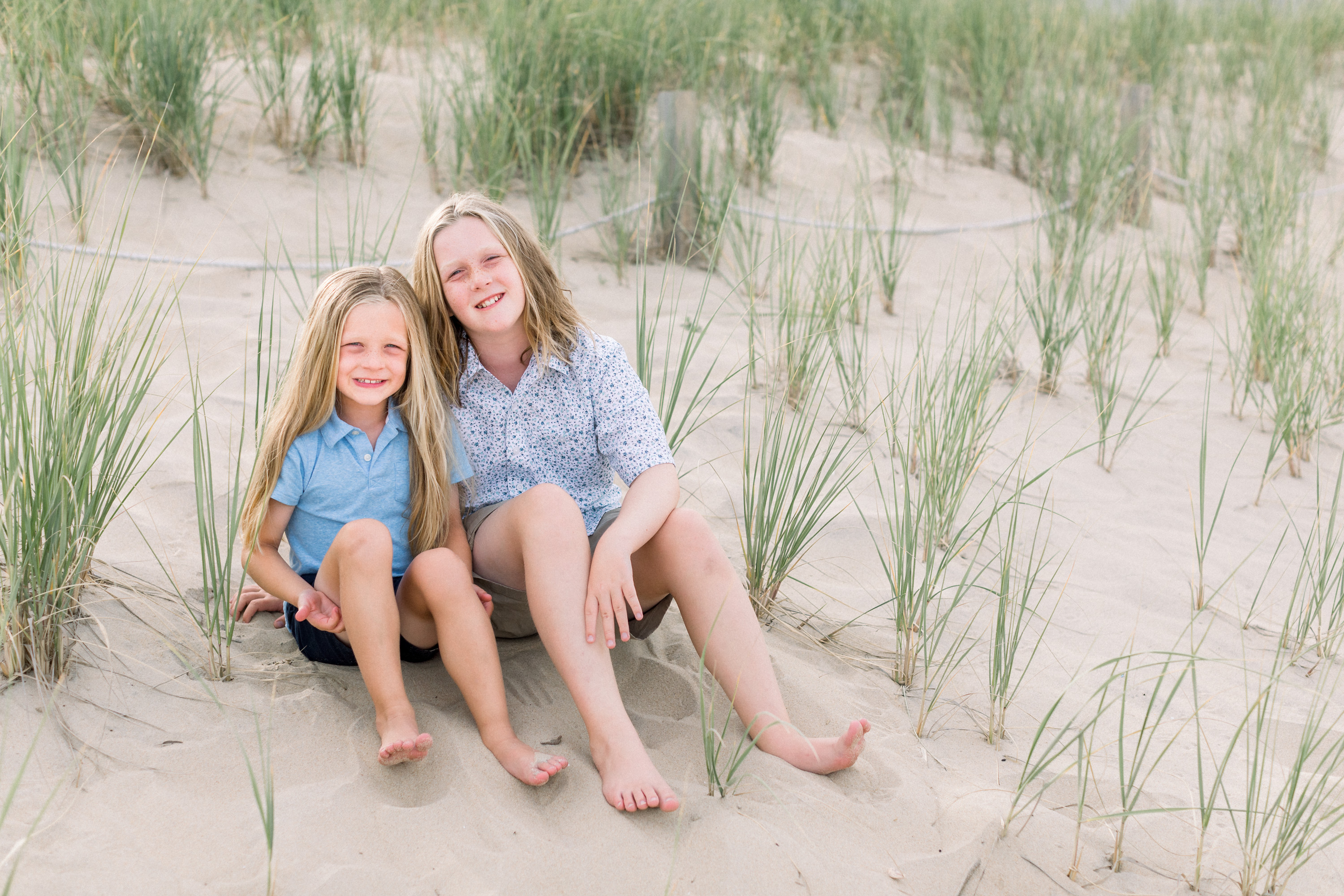 Her children, pictured right, have been enrolled at CSM since the first semester that courses were offered, and they are thriving. Turner's gifts have continued to develop; he gravitates toward STEM fields and participates in extra-curricular activities including soccer, swimming, and playing the French horn in the homeschool co-op band. Their younger son, Ian, has also met and exceeded milestones in mathematics and is an advanced reader who loves art, soccer and swimming.
"The CSM homeschool program is good because it's a lot of hands-on stuff," said Turner. "You're always doing something. In the robotics class we are always building stuff, in the arts class we are always painting stuff."
Mudd-Stewart continues to serve on the advisory board for the program.
"The families on that board give me a valuable perspective that allows the program to continue to grow," said Warrick. "I know that we wouldn't be where we are today without them."
"Being a homeschooling parent is a huge part of my identity and I tell anyone who will listen how wonderful homeschooling is, and in every single one of these conversations I talk about the benefits of including CSM's program," Mudd-Stewart added. "CSM is offering something unique that did not exist before. You will find more than curriculum; you will become part of the community that is very special and unique and always growing."
Josh and Zoey Shaw: Being at CSM means being part of a community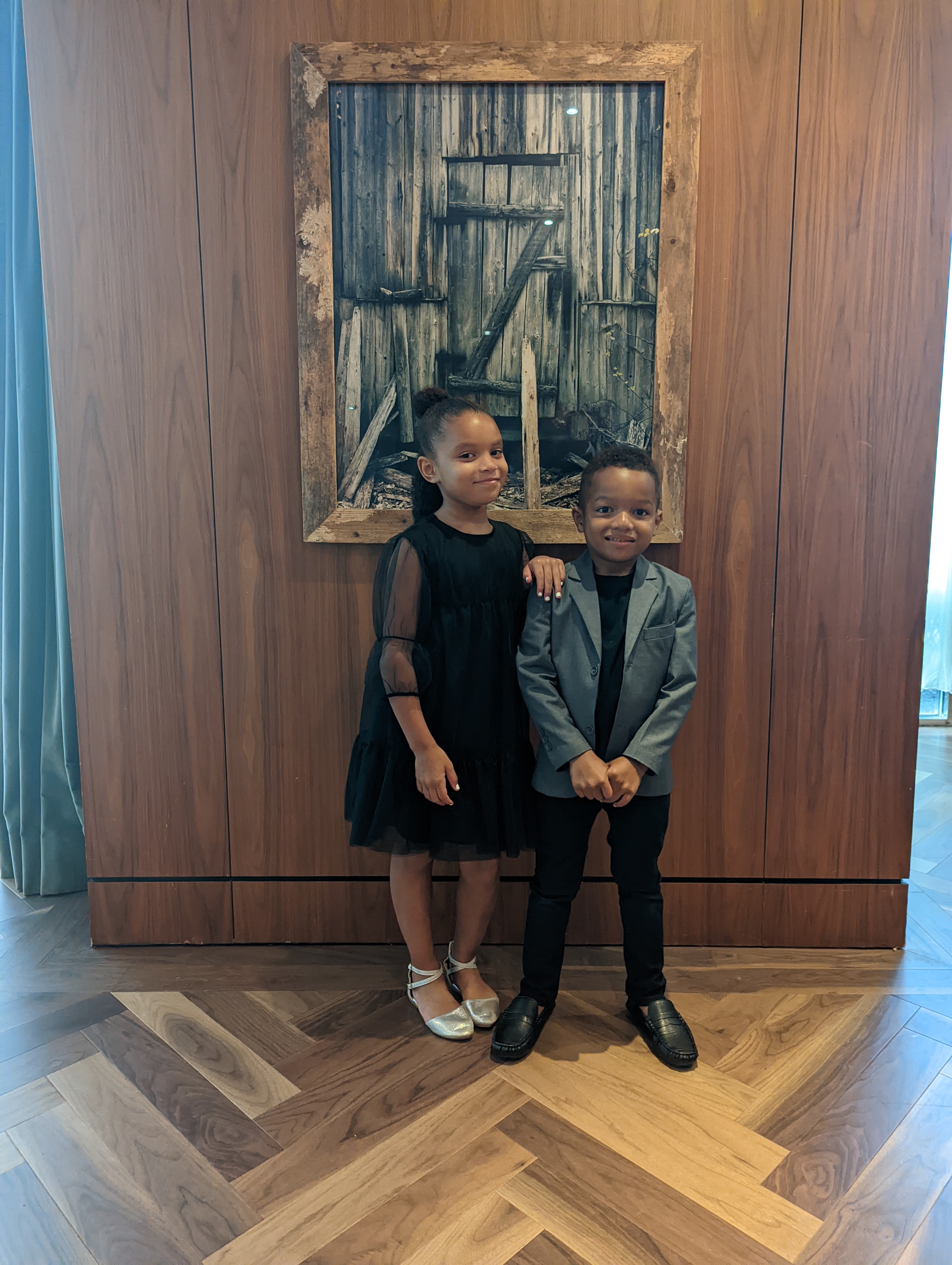 Desair Shaw shared that she wasn't always on board with supplementing her children's homeschool curriculum. She and her husband, Erik Shaw, shared that they are on a mission to provide their children, pictured right, with the best possible educational experiences, and the children are on their own missions, as well. Joshua, 6, would like to be a lawyer and eventually the president of the United States – or perhaps a firefighter, and maybe produce music. He is active in their church's children's choir and plays drums and several sports. Zoey, 8, is a gymnast and an artist who wants to be a doctor when she grows up and already "practices" on family members.
When the self-proclaimed protective mom spoke with Warrick about CSM's vision for growing, extending, and expanding the college's homeschool program, she said that Warrick's excitement was contagious. She saw the care and effort that CSM put into the design of each class and knew she had found a place where she would be happy to send her children.
"It is such an awesome program, everyone involved understands the needs and goals of a family dedicated to homeschooling," she said.
Shaw added that the family feels continually supported in their homeschool journey by the community at CSM. In 2021, Warrick was even able to provide the Shaws with a scholarship through the CSM Foundation and the Shaws, in-turn, assisted another family with their tuition. Shaw shared that it's this kind of mutual support between CSM and families that keeps her returning to the program.
"It's one thing to believe in something, but for [CSM] to believe in us enough to invest in our children, was a game changer," she said. "Being here means being part of a community, being connected to something bigger."
"It's a wonderful feeling to be able to provide assistance to our families," said Warrick. "CSM has really gotten behind the idea of supporting our homeschool families in their journey."
During the two years that Josh and Zoey have attended CSM, they have taken classes in subjects ranging from Spanish to chemistry during both the school year and over the summer. Josh said he loves the "Engineering with Legos" classes. The young students also said they enjoy being on campus, interacting with the teachers, and learning alongside other children. Shaw said she is put at ease by the safety measures in place and that the best part is that her children are excited and engaged at pick-up time.
Next steps for CSM Homeschool Program 
Warrick said that his goal is to produce "lifelong learners who are going to be affiliated with CSM for the next 10-15 years of their lives."
"Right now, we are creating pathways for families to transition from public schools to the homeschool community," he said. "Eventually, we will be building a pipeline from homeschool to CSM, and beyond."
Registration for fall homeschool classes begins July 12. For more information on CSM's Kids' & Teen College and to explore the class schedule, visit https://csmd.augusoft.net//info/landing/Homeschool-Courses.
CMS Page Edit