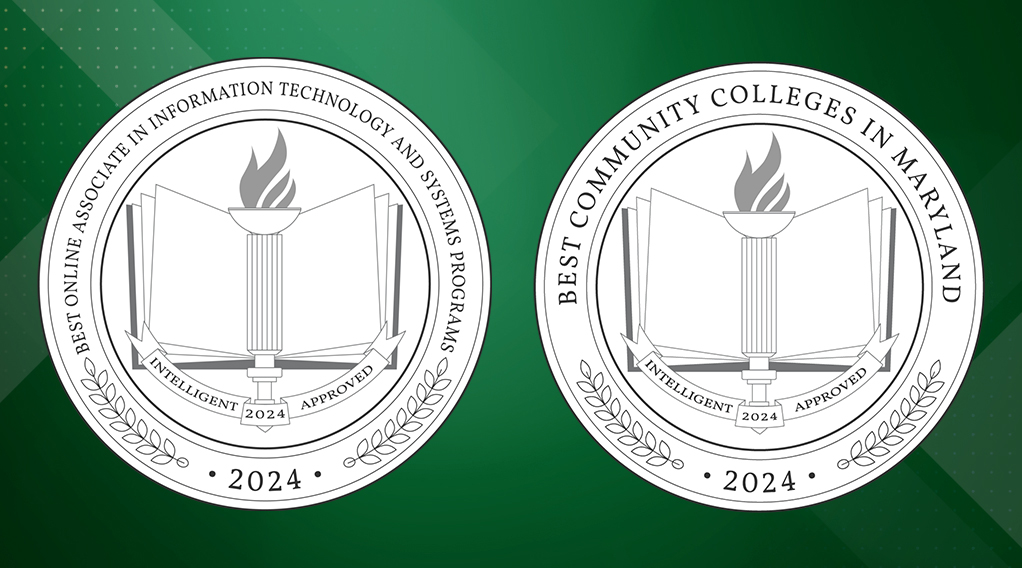 The College of Southern Maryland (CSM) has once again been found to be among the nation's and Maryland's top community colleges, according to Intelligent.com. The website's rankings for 2024 included CSM on lists of the "Best Community Colleges in Maryland" and the country's "Best Online Associate in Information Technology and Systems Degree Programs."
CSM earned a ranking of the fourth best community college in Maryland with an intelligent score of 96.13. The report highlighted the fact that CSM has a student-faculty ratio of 17:1, and 95% of the faculty hold a master's or doctorate in their fields. The evaluation also points out that CSM has more than 200 [300 as of October 2023] transfer admission agreements with more than 50 [71 as of October 2023] four-year colleges and universities across the country.
"Investing in an associate degree can really pay off in the long run," the website states. "Bureau of Labor Statistics (BLS) data shows that associate degree holders earn a median weekly salary of $1,005. This is over $150 per week more than the median salary of high school diploma holders."
Additionally, CSM was found to have the country's fourth best online associate in Information Technology and Systems degree program with a score of 98.04. According to Intelligent.com, earning an associate degree in information technology and systems programs can open the door to career opportunities in almost any industry. The BLS says that the median annual wage for these occupations is $91,250, and over the next decade, computer and information technology jobs are projected to grow 11%.
Intelligent.com's institutional rankings are deemed the benchmark of academic evaluations for online and hybrid programs. An exclusive methodology is used to rank each institution on a scale from 0 to 100 across six categories. Evaluations are based on quantitative measures such as academic quality, graduation rate, cost and ROI, and student resources. To learn more, visit https://www.intelligent.com/.
CMS Page Edit