"If we don't move education forward, we aren't keeping up with the needs of students and the needs of healthcare."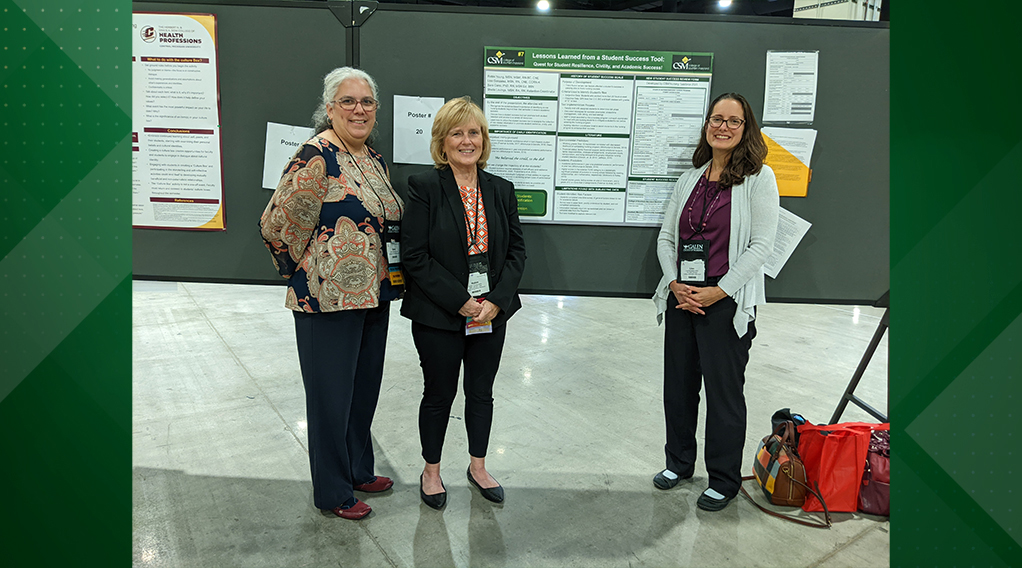 College of Southern Maryland (CSM) nursing faculty members are passionate about ensuring that their students graduate with the skills they need to deliver compassionate, expert patient care, and the faculty's commitment to excellence in healthcare goes well beyond the classroom. CSM nursing faculty routinely share their expertise with educators from across the country to help ensure that students, nurses, and educators everywhere are prepared to take on today's healthcare challenges.
Dean of the School of Professional and Technical Studies and Interim Dean of the School of Health and Sciences Bernice Brezina confirmed that exploring innovative strategies and sharing them with other educators is an integral part of how all CSM faculty approach their roles.
"The faculty and staff in our nursing program embrace scholarship as a foundation for student success," she said. "They work diligently to develop new learning activities, assessment methods, and success tools to decrease barriers for students and enhance their experience in the nursing program. I am proud to work with such innovative educators."
One example includes a collaboration between CSM Nursing Professors Sara Cano, Lisa Gonzalez and Robin Young and Nursing Retention Coordinator Sheila Levings last month when they presented a poster on "Student Success Tool: Quest for Student Resilience and Academic Success" at the annual National League for Nursing (NLN) education summit.
The group shared student success strategies that they have developed in CSM's nursing program, including the revision of a student success tool to identify at-risk nursing students and connect them with resources available at the college.  The four were part of a National Council Licensure Examination (NCLEX) success taskforce where they identified factors that may contribute to barriers for student progression in the nursing program and success on the NCLEX exam.  
Gonzalez had a particularly busy September sharing her research. She has become a sought-after voice on teaching "clinical judgement," which empowers nurses to assess situations and reach conclusions both independently and as part of a health care team.
"Clinical judgement and clinical reasoning are really hot topics in nursing education right now," she said.  "There's a tug of war between a nurse who does tasks and a nurse who thinks for themselves, and we are really shifting the focus to the decision-making nurse. My role is to emphasize teaching and learning strategies that best develop clinical judgement."
"My work emerged from some of the innovative stuff we were doing at CSM," continued Gonzalez, who has been on CSM's faculty since 2012. "I was one of the early clinical reasoning adopters and I feel that it's important to share what I've learned. If we don't realize what great things we have that we can share, we aren't part of the conversation, and we don't help advance the profession."
Gonzalez and several of her research partners also led two sessions on clinical judgement at the NLN summit, "Practice Partners' Report of New Graduates' Clinical Judgment in Practice" on Sept. 29 and "Using Effective Strategies to Promote Clinical Judgment and Health Equity" on Sept. 30.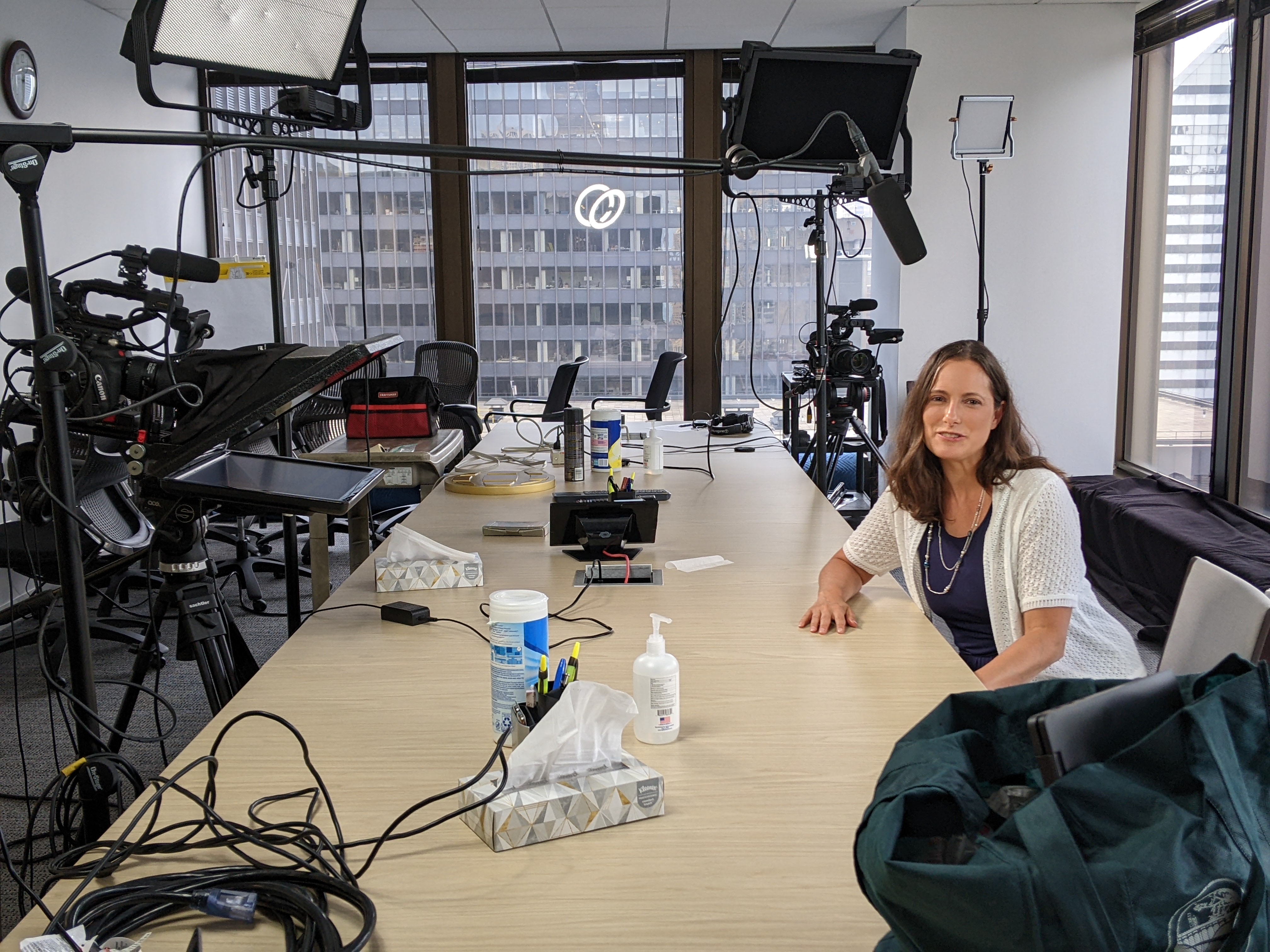 And earlier in September, Gonzalez, pictured right, participated in a presentation and live Q and A at the National Council of State Boards of Nursing's (NCSBN) annual NCLEX Conference. The NCSBN NCLEX conference is a one-day, educational conference that provides NCLEX program updates offered by the experts that develop and administer the exam.
Gonzalez shared effective strategies for teaching clinical judgement during the "Next Generation NCLEX Application to Educational Settings" portion of the virtual conference. She was joined by other members of her research team, which also includes Dr. Kathie Lasater and Dr. Ann Nielsen of Oregon Health & Science University, Dr. Janet Monagle of MGH Institute of Health Professions, and Dr. Mary Ann Jessee of Vanderbilt University School of Nursing to discuss their findings from a research study examining new graduate nurses' clinical judgment. The group calls themselves the "CJ5"- CJ for clinical judgment, and five because there are five team members. Following the recorded presentation, the CJ5 participated in a live Q and A session with attendees.
Gonzalez is a regular contributor to, and resource for, NCSBN. She wrote a popular essay for the Spring 2022 issue of the organization's newsletter, "Leader to Leader" entitled "Infusing Clinical Judgment into the Curriculum." 
In that piece, Gonzalez wrote on how nursing programs need to adapt to educate nurses that can meet the demands of an evolving healthcare landscape. 
"If we don't move education forward, we aren't keeping up with the needs of students and the needs of healthcare," she shared.
CMS Page Edit