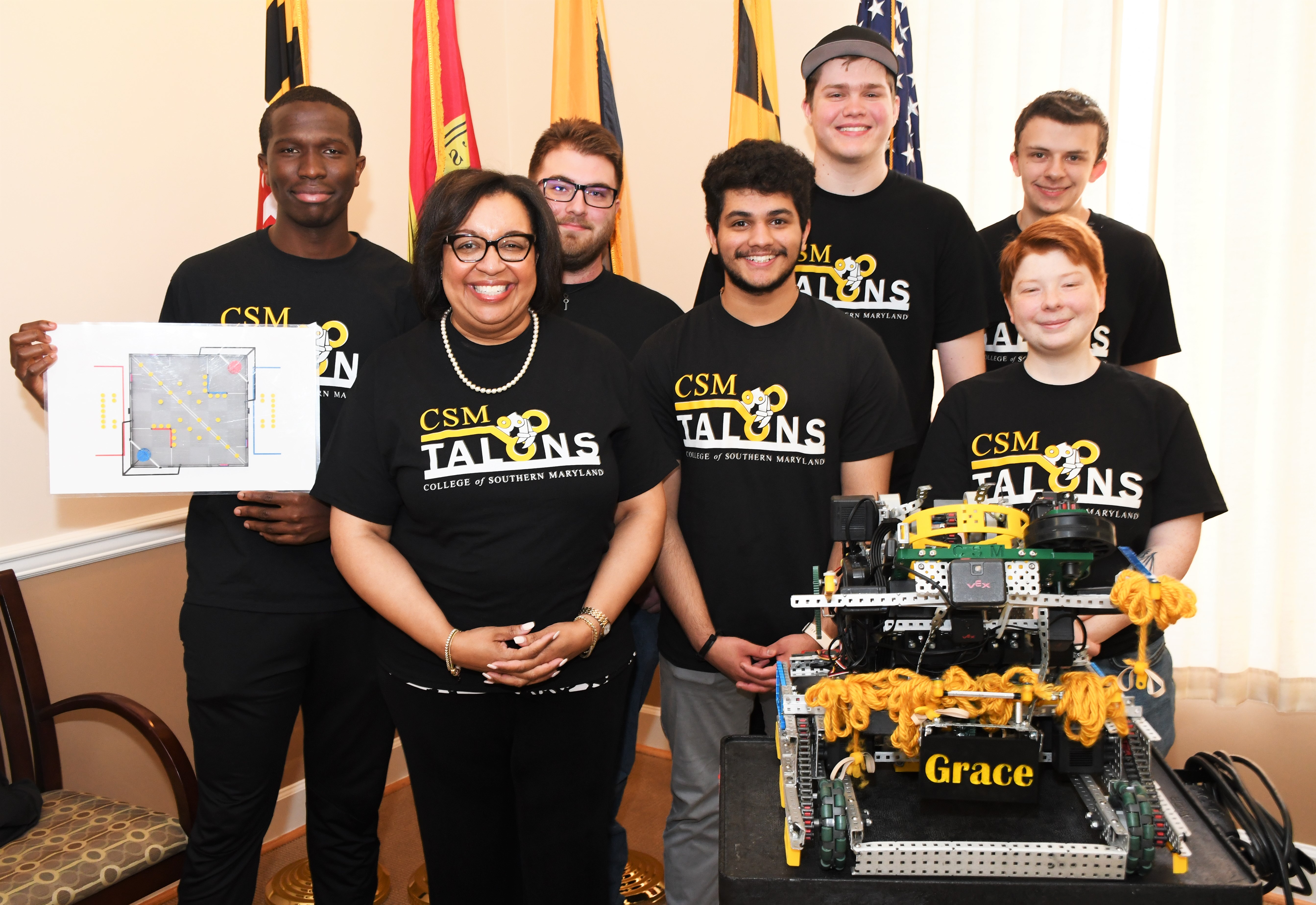 The College of Southern Maryland's (CSM) competitive robotics team – the Talons – wrapped up its 2022-23 season adding more world championship titles to its already full CSM trophy case. The CSM Talons Robotics World Competition team moved through the VexU Robotics World Championship last month to rank 13th  in the world in the Skills category, with a total high score of 338, and 20th  in the world in the Research category. Additionally, CSM was the highest-scoring community college in each of the events in which the Talons participated.
The winning CSM team at VexU included students Bailey Burroughs, Jonathan Gross, Hassan Turay, Eli Gerstman, Michael Douglas, Ren Fletcher, Glenn Teeguarden, and Ebin Sebastian. To prepare for the tournament, the talented group spent endless hours working together designing, building, and programing two robots that could quickly and efficiently solve challenges and compete against fierce opponents. 
"I can say with great confidence that this year's team has been not only dedicated to robotics, but also to their studies, as each of them have excelled in their classes," said CSM Associate Dean Dr. Stephanie McCaslin. "Additionally, each member of this team is truly a kind and awesome student, and a stellar representative of the College of Southern Maryland."
This year's team includes several top-ranked scholars. Hassan Turay was the winner of the CSM Hawks men's soccer award; Glenn Teeguarden was recently accepted into Letters & Sciences at the University of Maryland; and Ebin Sebastian earned the Engineering Excellence award during CSM's 2023cademic Excellence Awards banquet.
The CSM Talons were accompanied to the Dallas, Texas VexU competition by faculty coaches from CSM's Math and Engineering department, Jim Cleary, Ann Stine, and Brian Warnecke.
The VexU competitions are sponsored by the Robotics Education and Competition (REC) Foundation, whose mission is to increase student interest and involvement in Science, Technology, Engineering and Mathematics (STEM).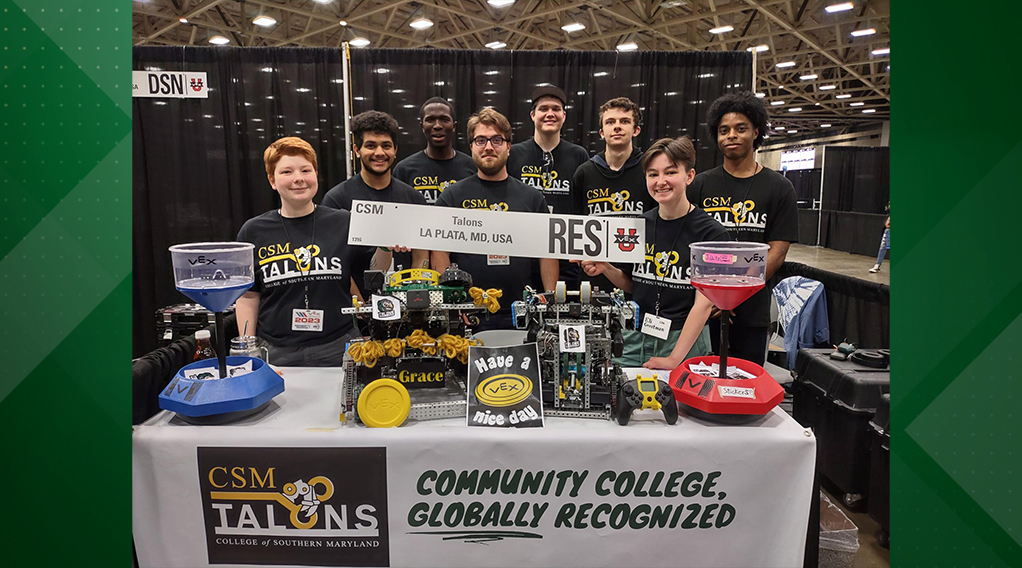 CMS Page Edit