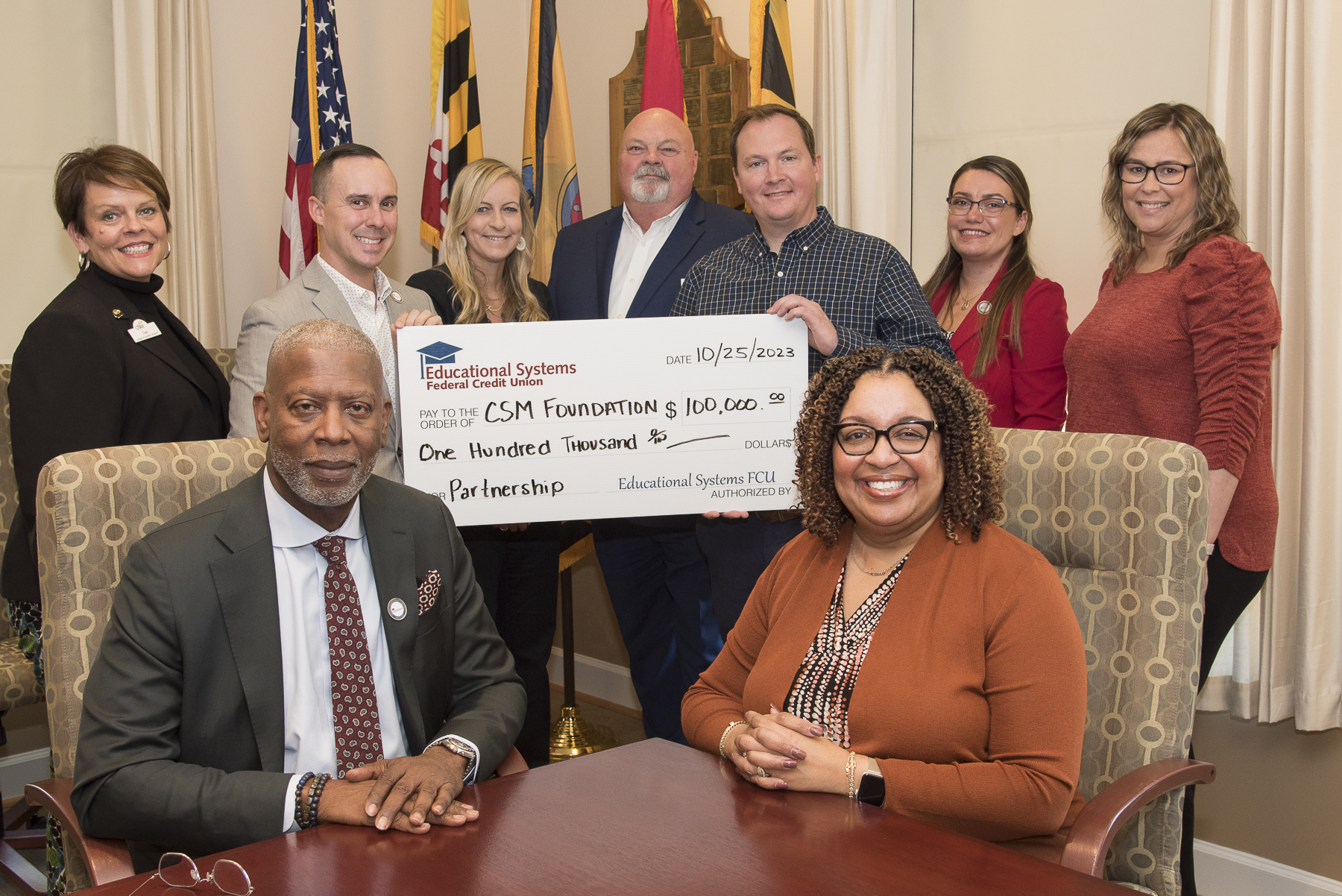 Educational Systems Federal Credit Union (ESFCU) recently presented the College of Southern Maryland (CSM) Foundation with a $100,000 gift as part of a renewed partnership agreement that has the long-standing partner of CSM investing even further in the college's students, faculty, staff, and college-wide initiatives.
As part of the renewed agreement, ESFCU has committed to collaborate with each CSM campus to support a variety of programs, including offering financial consultations with certified credit union financial counselors; providing financial education seminars; engaging in speaking engagement and mentorship programs; and sponsoring various college initiatives. The credit union has also agreed to support all CSM Foundation events including alumni fundraisers, class registration days, commencements/convocation events, faculty appreciation events and health and wellness fairs.
All of these efforts are in addition to ESFCU Support Education Foundation's partnership with CSM which already includes offering a $3,000 annual scholarship to students; the annual $1,000 Maurice Erly Professional Development Award to college faculty; and engaging in the Warming Hearts and Hands event which provides winter accessories and personal care items for CSM students and their families.
"As CSM prepares for Giving Tuesday 2023, the college is enormously grateful to the ESFCU team today, and every day, for their unwavering commitment to this institution and student success," said CSM Foundation Interim Executive Director Toni Kruszka.  
CMS Page Edit