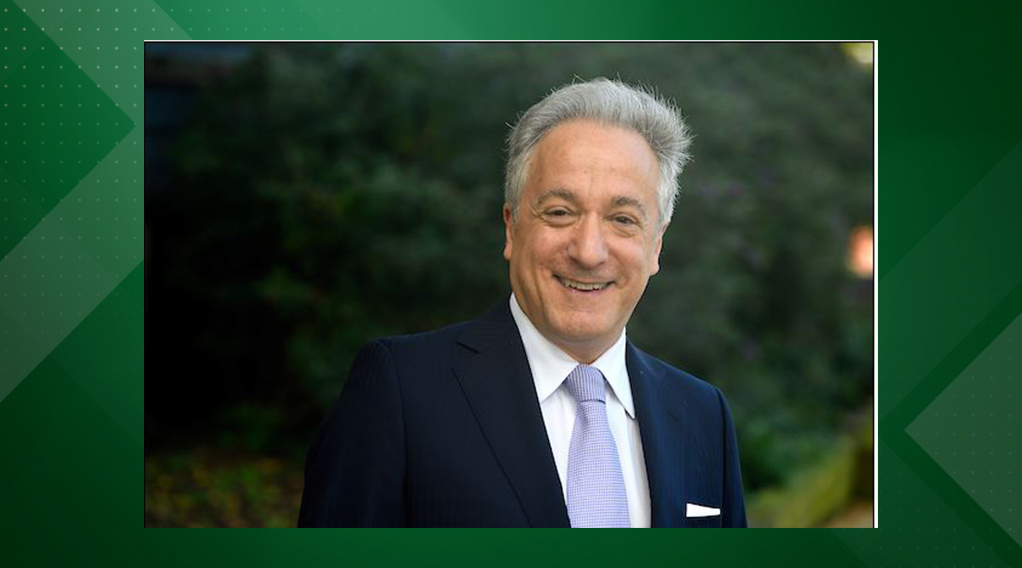 Leadership Southern Maryland (LSM) invites the public to join for breakfast and hear from celebrated scholar, author and Johns Hopkins Institute for Education Policy Executive Director Dr. David Steiner as he discusses his new book, A Nation at Thought: Restoring Wisdom in America's Schools. The Nov. 16 free event will be held at the College of Southern Maryland (CSM) Center for Health Sciences at the college's Regional Hughesville Campus and will launch LSM's new twice-yearly lecture series addressing issues of concern in the community.
"Dr. Steiner is a rousing presenter during LSM's Executive Leadership Program Education Session." shared LSM Executive Director Dr. Sybol Anderson. "Each time our executives hear from him about the state of our country's public school system, the conversations are eye-opening and rich. Dr. Steiner urges us to reimagine what is happening in our classrooms. LSM is honored to share this important conversation with our entire Southern Maryland community."
In A Nation at Thought: Restoring Wisdom in America's Schools, Steiner explores what type of education America owes to its children, why its education system is in poor condition, and what might be done to give that system both energy and quality. In diagnosing the current practices and priorities of American education, Steiner presupposes a collective public interest in creating a well-educated next generation. While focused on public schools, the book also addresses the education of all of America's children: What should well-educated future citizens learn in school?
LSM presents the free breakfast and lecture in partnership with the CSM Thomas V. "Mike" Miller, Jr. Center for Leadership, The Patuxent Partnership, the St. Mary's College of Maryland Department of Educational Studies, and KBR.
"Now more than ever, with experienced teachers leaving the profession and more and more unprepared teachers taking their places, there is an urgent need for us to look at what's happening in schools," said Professor and Co-Chair of Educational Studies at St. Mary's College of Maryland Angela Johnson, Ph.D. "Who is actually getting educated, and for what? Who is being overlooked?"
CSM Communication Professor and Thomas V. Mike Miller Jr. Center for Leadership Chair Denise Gilmer-Knudson agreed.
"Dr. Steiner's book and leadership experience provide an opportunity to reassess our education priorities during challenging times and discuss ideas for meaningful change," she said. 
Registration is required to attend the breakfast which will be held Nov. 16, 8:30-10:30 a.m. at CSM's Center for Health Sciences at the college's Regional Hughesville Campus, located at 6105 Foster Place in Hughesville. Please RSVP HERE or contact info@leadershipsomd.org for additional information.
About David Steiner:
Dr. David Steiner is Executive Director of the Johns Hopkins Institute for Education Policy and Professor of Education at Johns Hopkins University. In 2020, he finished serving as a member of the Maryland State Board of Education and the Maryland Commission for Innovation and Excellence in Education. He currently serves on the boards of Core Knowledge Foundation and Relay Graduate School of Education. Most recently, he was appointed to the Practitioner Council at the Hoover Institute, Stanford University. He previously served on the board of Urban Teachers. Steiner also served as Commissioner of Education for New York State, as the Klara and Larry Silverstein Dean at the Hunter College School of Education, and as Director of Arts Education at the National Endowment for the Arts.
As NYS Commissioner, Steiner took a lead role in the state's successful $700 million Race to the Top application to support the redesign of state standards, assessments, and teacher certification requirements. His insistence on including major funding for curricula in that grant led to the launch of EngageNY, the nation's most consulted on-line curriculum resource. Steiner consults regularly with the federal government, state education leaders, educational reform organizations, and universities. He has addressed audiences on both side of the Atlantic, and authored books, book chapters, and more than fifty articles. He holds degrees from Balliol College, Oxford University (B.A. and M.A.), and Harvard University (Ph.D. in political science).
About Leadership Southern Maryland:
Leadership Southern Maryland (LSM) is a 501(c)(3) nonprofit community leadership development organization advancing our region through a network of more than 500 leaders committed to addressing the needs of Southern Maryland. For 15 years, LSM has connected, educated, and inspired local leaders from diverse sectors, and at all stages of their careers, through premier programs focusing on community and industry issues, hands-on learning, regional action, collaboration, and service. LSM's flagship Executive Program is a nine-month, "behind-the-scenes" interactive experience that enhances the collaborative abilities of our region's senior professionals. The LSM Emerging Leaders Program (LEAP), offers early- to mid-career professionals a six-month experience that strengthens their leadership acumen while facilitating meaningful connections with LSM's network of trailblazers.
Calendar: "A Nation at Thought: Restoring Wisdom in America's Schools," Lecture Series Breakfast Event. Nov. 16. 8:30 – 10:30 a.m. College of Southern Maryland Center for Health Sciences. 6105 Foster Place in Hughesville, Md. Registration is required at eventbrite. Contact info@leadershipsomd.org for additional information.
CMS Page Edit