Medical Laboratory Technology
School of Science and Health
AAS
If you are intrigued with science, healthcare, have an investigative mind, want to get a job that is in high demand, get extensive hands-on-training, and obtain skills that lead to a broad range of career options, then the Medical Laboratory Technology Program at CSM is for you.
This two-year program, including one summer session, prepares graduates to work as a member of a diagnostic health care team as a Medical Laboratory Technician (MLT). MLTs perform routine and automated procedures under the supervision of a medical technologist or pathologist.
Tests that MLTs perform include complete blood counts, urinalysis, cross matching blood for transfusion, identifying pathogenic organisms, and chemical analysis of blood and other body fluids.
CSM's program includes hands-on practice in a clinical laboratory. Graduates can apply to take the American Society for Clinical Pathology (ASCP) Board of Certification exam to obtain national certification as a Medical Laboratory Technician.
Petition to Enter the MLT Program
The Medical Laboratory Technology program is accredited by the National Accrediting Agency for Clinical Laboratory Sciences (NAACLS), 5600 N. River Rd. Suite 720, Rosemont, IL 60018-5119.
Learn More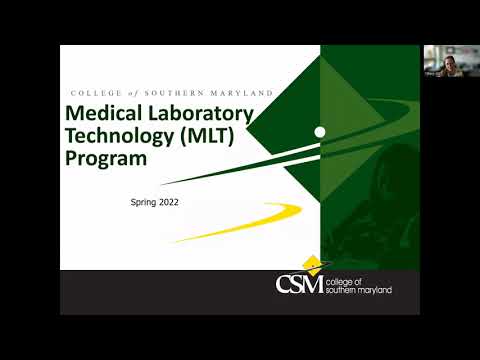 Resources
These additional resources are available for you to get a deeper understanding of the MLT program: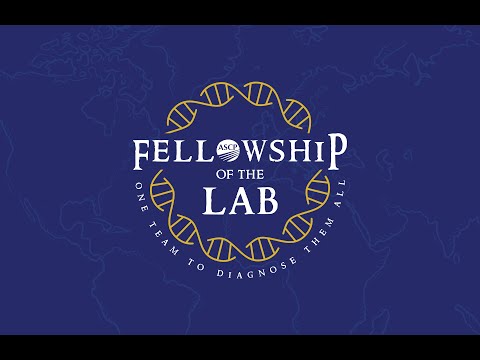 Clinical Experience Locations
MLT students get hands-on experience at the following locations:
Calvert County: Calvert Memorial Hospital
Charles County: University of Maryland Charles Regional Medical Center
St Mary's County: MedStar St. Mary's Hospital
Prince George's County: MedStar Southern Maryland Hospital Center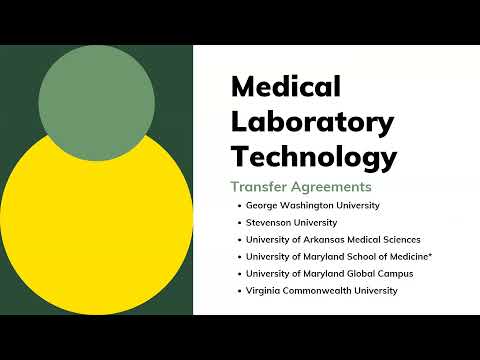 Transfer Opportunities
CSM has the following transfer agreements for the Medical Laboratory Technology program:
Graduation, Certification, and Placement Rates
Graduation Year

Graduation Rate
(of students entering the 2nd half of the MLT program)

Attrition Rate
(in 2nd half of the MLT program)

Graduate ASCP Certification Rate

Graduation Placement Rate
(includes employment in the field or continuation of education)

2013

100%

0%

100%

100%

2014

100%

0%

100%

100%

2015

100%

0%

83%

100%

2016

100%

0%

100%

100%

2017

100%

50% (1 out of 2 students)

100%

100%

2018

50% (1 out of 2 students)

0%

100%

100%

2019

100%

17% (1 out of 6 students)

100%

100%

2020

83%

0%

100%

100%

2021

100%

25% (1 out of 4 students)

100%

50%
ASCP MLS Certification & Career Opportunities
These two graphics illustrate the career opportunities for MLT Program graduates and the routes they can take to achieve them.  Graduates should first sit for the ASCP Board of Certification (BOC) MLT Exam.  The career ladder then progresses with an ASCP MLS, four year degree, Certification. This can be obtained through two routes. MLT graduates are able to work in a clinical laboratory while completing an online or face-to-face bachelor's degree.  CSM offers transfer agreements to institutions with MLT to MLS and life science degrees that enable graduates to take the ASCP BOC MLS Certification Exam.  This certification opens doors to opportunities in and outside the medical laboratory.
| | |
| --- | --- |
| Click to enlarge image. | Click to enlarge image. |
Essential Functions
Admission Criteria (Technical Standards/Essential Functions): Student must be free of contagion and possess sufficient stamina and mental stability, with or without reasonable accommodations as may be required by law, to fulfill the requirements of the program and the customary requirements of the profession:
Work for 8-12 hours performing physical tasks requiring sufficient strength and motor coordination without jeopardy to patient and student safety as, for example, walking, sitting, bending, lifting, turning
Perform fine motor movements and be able to manipulate instruments and wide variety of equipment according to established procedure and standards of speed and accuracy.
Establish and work toward goa-ls in a consistently responsible, realistic manner.
Have auditory ability sufficient to monitor and assess health needs. (For example: communicate verbally, in an effective manner, with patients and other personnel)
Have visual ability sufficient for observation and assessment necessary for patient care. (For example: use a microscope, read and process patient related information like patient charts and requisitions, visually assess patient response to interventions)
CMS Page Edit