As a student in the Bachelor of Arts in Liberal Studies program, you'll join motivated learners seeking to advance their careers while balancing work, family, and other personal and professional obligations.
A large portion of students coming into our program generally fall into one of the below categories: career changers, graduate school aspirants, and military-connected learners. If you don't fit into any of these categories, not to worry—regardless of your previous experiences or future goals, all of our students are working toward expanding their knowledge and completing their degree.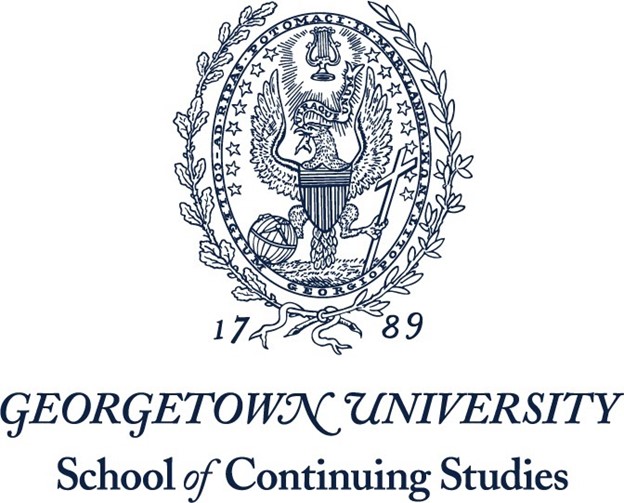 Transfer Admissions Deadlines:

Fall Term

Applications Open: September 15 

Priority Deadline: April 1

Final Deadline: July 15

Spring Term

Applications Open: May 1

Priority Deadline: October 15

Final Deadline: December 1

Summer Term

Applications Open: August 1

Priority Deadline: February 15

Final Deadline: April 15

Physical Address: 640 Massachusetts Ave. NW, Washington, DC, 20001

Undergraduate Admissions Phone Number: 202-687-8700
BACHELOR OF ARTS IN LIBERAL STUDIES
Reimagine your potential by completing your bachelor's degree at Georgetown University.
Our part-time bachelor's completion program provides you with the well-rounded expertise you need to advance your career while also balancing personal and professional commitments.
We know you have professional goals across a wide range of fields—including business, international relations, media and communications, and the humanities— our program is designed to help you get there. A bachelor's degree from Georgetown University has been proven to open doors, be it: a promotion, a new career opportunity, or graduate school admission
To participate in the Bachelor of Arts in Liberal Studies Program Articulation Agreement, CSM students must:
Graduate from CSM with an associate degree, with at least 60 credits.
Possess a GPA of 3.0 or above.
To graduate from Georgetown's Bachelor of Arts in Liberal Studies program, a student must complete 120 credits, of which 18 credits are from the core curriculum, 48 credits are from a single concentration, and 54 credits from elective courses. 
 Articulated program benefits include:
Guaranteed admission for CSM graduates who meet the requirements above
Honors up to 64 transfer credits for completed courses with a minimum C grade from a regionally accredited institution.
College Level Examination Program (CLEP), Advanced Placement (score of 4-5), International Baccalaureate credit, and all Joint Services Transcripts will be considered for transfer.
CONCENTRATIONS UNDER THE BACHELOR OF ARTS IN LIBERAL STUDIES
The following concentrations are available under the Bachelor of Arts in Liberal Studies: 
Business & Entrepreneurship (concentration courses are available online)
Humanities
Professional Media & Communication
Individualized Study
International Relations
CMS Page Edit