Crohn's glitter & Girls Scholarship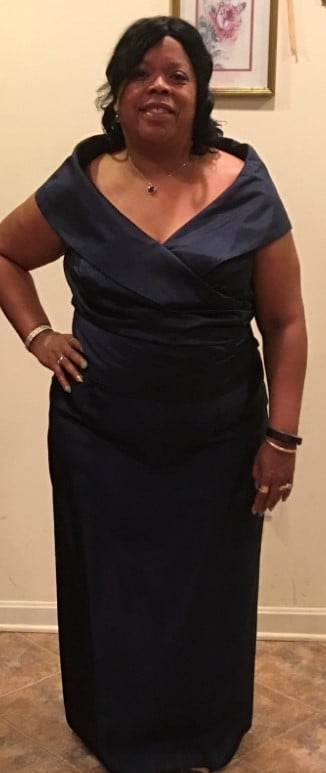 CSM Alumna Jehnell Linkins '83 established the Crohn's Glitter & Girls Scholarship Fund for those strong and courageous individuals thriving each day with Crohn's Disease. Jehnell has been living with this painful and debilitating disease for over twenty years. She does not let it get her down. When she is asked what does the pain feel like? She responds, it feels like glitter going through your body! (It really doesn't but that is the most positive way to explain the excruciating pain she has had to deal with on a daily basis.) Out of the pain, Crohn's Glitter & Girls, Inc. was created.
Crohn's Disease is a type of inflammatory bowel disease (IBD). It causes inflammation of your digestive tract, which can lead to abdominal pain, severe diarrhea, fatigue, weight loss and malnutrition. Inflammation caused by Crohn's disease can involve different areas of the digestive tract in different people. This inflammation often spreads into the deeper layers of the bowel. Crohn's disease can be both painful and debilitating, and sometimes may lead to life-threatening complications. While there's no known cure for Crohn's disease, therapies can greatly reduce its signs and symptoms and even bring about long-term remission according to Mayo Clinic.
Crohn's Glitter and Girls Scholarship was primarily established to bring awareness of Crohn's Disease. Crohn's is not just a "bathroom disease". It is important to encourage and to assist students who are dealing with this horrible disease. One moment you are feeling great and the next day one might struggle to even get out of bed. One of the goals is to share kindness and compassion for those dealing with this condition which has no cure.
Jehnell lives her life on Purpose with Compassion, Kindness and lots of fun! She believes in spreading love and goodness to everyone she meets. Through her non-profit Crohn's Glitter & Girls, Inc. one of the main goals is to educate, engage through Advocacy, Outreach and Education. Also, by sharing information, resources and encouragement to those diagnosed with Crohn's Disease is a driving force for establishing this scholarship. To find out more about this organization, please visit https://crohnsglittergirls.org.
 
Consider making your donation today to the Crohn's Glitter & Girls Scholarship
CMS Page Edit