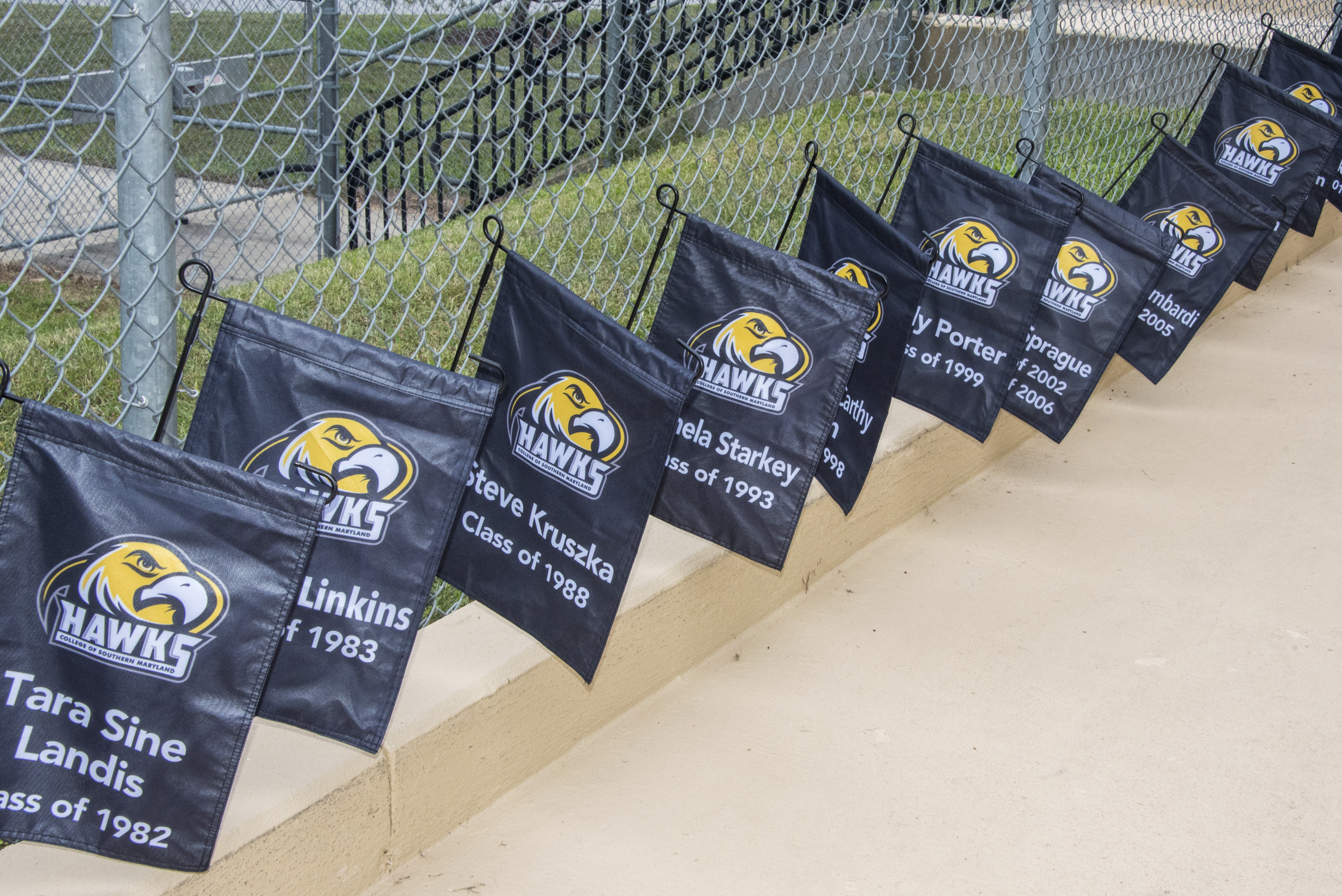 An Alumni Row flag is a lasting celebration of those who have graduated or earned a certificate from the College of Southern Maryland.  The Alumni Flag will display the CSM logo, your name, and year of completion.  For a $100 donation, your personalized flag is a thoughtful way for you and others to celebrate a graduate.  Your flag will be displayed at all CSM Foundation events, CSM Commencement and student life events 
For more information on the program, contact the Alumni Office at
alumni@csmd.edu or 301-934-7647.
CMS Page Edit